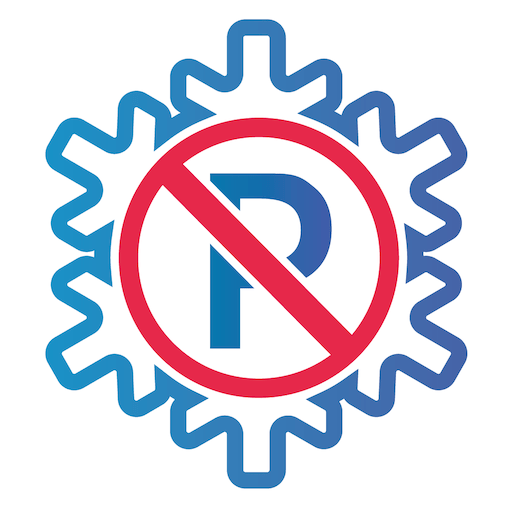 Snow Your Zone
Avoid parking tickets during Winnipeg winters. Find your Snow Zone on the map and get notifications of upcoming bans.
SnowYourZone enables you to quickly and easily:
Determine plow zone of your current location using GPS.
Determine plow zone of other locations by scrolling the map or searching for an address.
See ban status of all plow zones using the map.
Get notifications for upcoming bans in your selected plow zones.
Identify streets marked as 'Snow Routes'.
*** 'Background App Refresh' and 'Notifications' must be enabled in Settings -> SnowYourZone in order to receive ban notifications ***
Developed in Winnipeg, Manitoba by Mackenzie Plowman (art director), Jeffrey Fulton (iOS developer), and Rob Ring (mobile developer).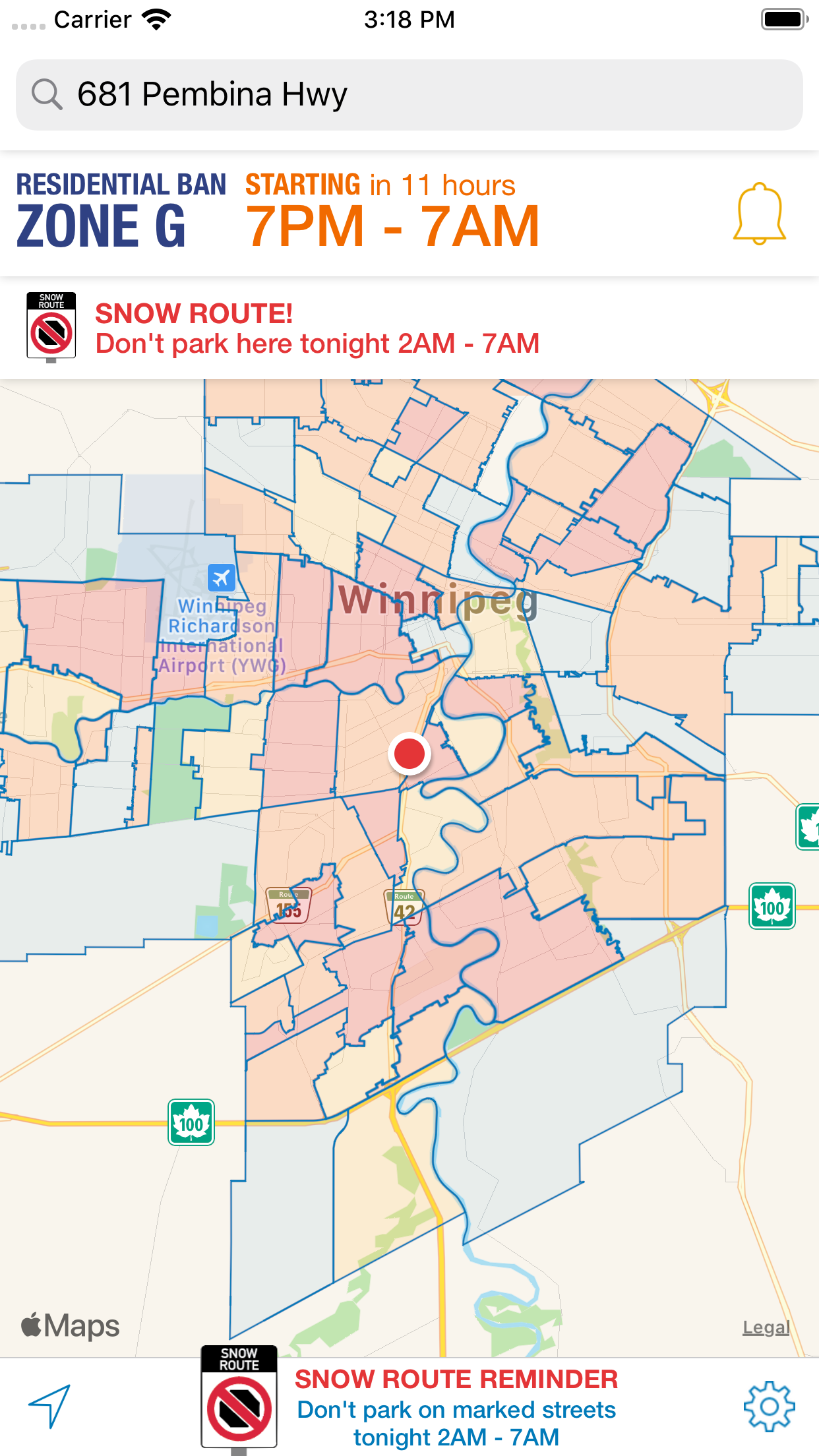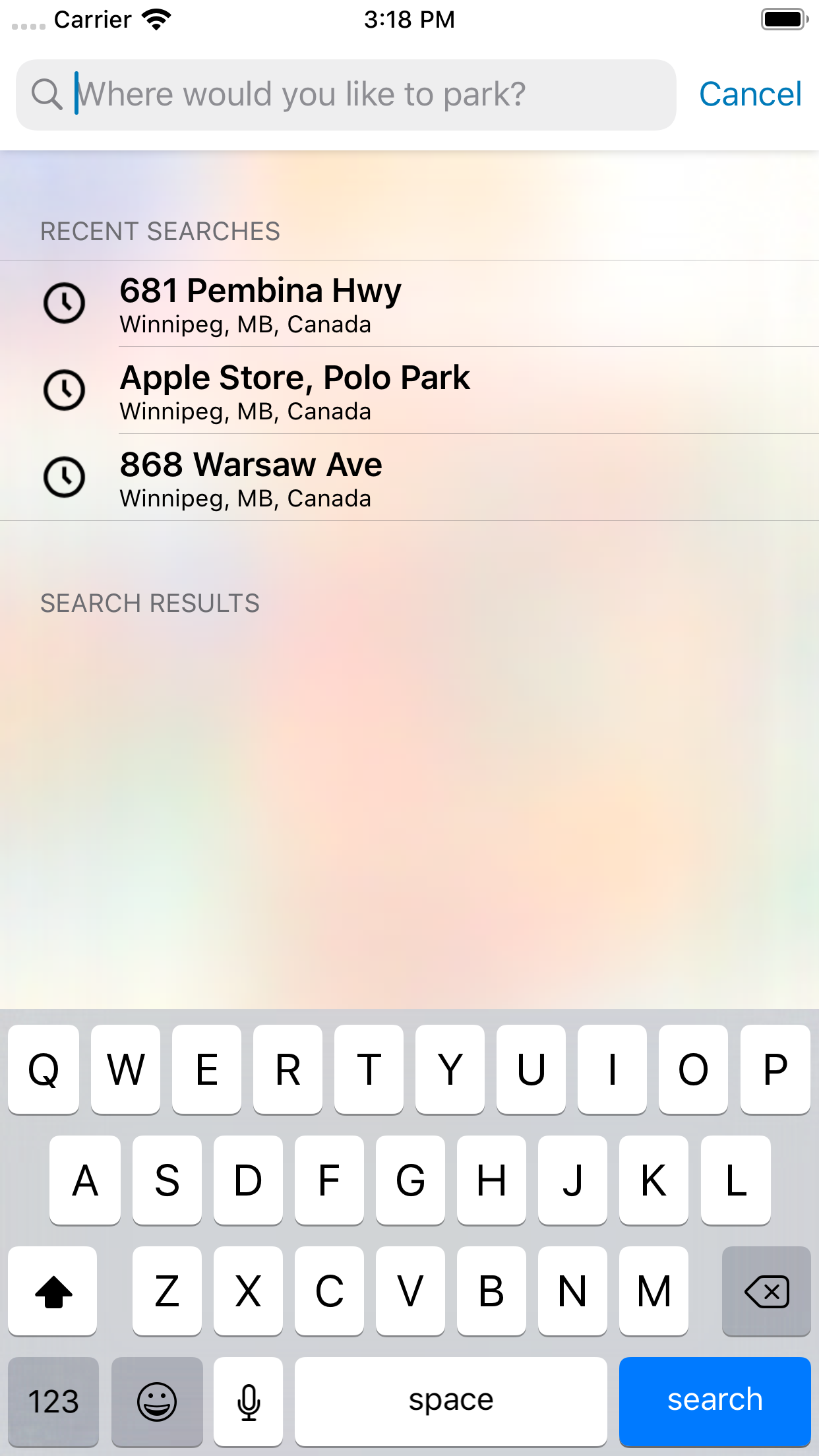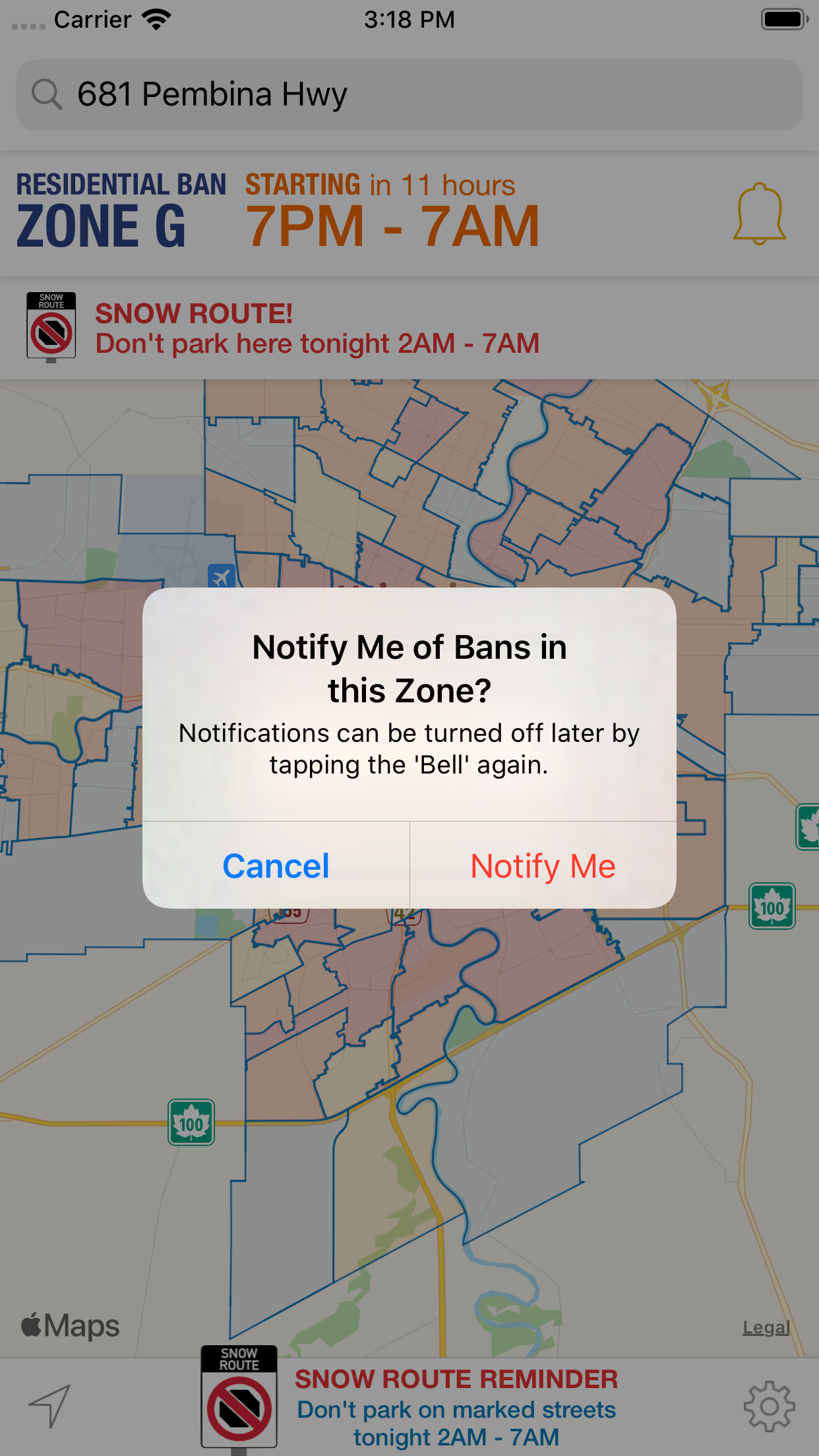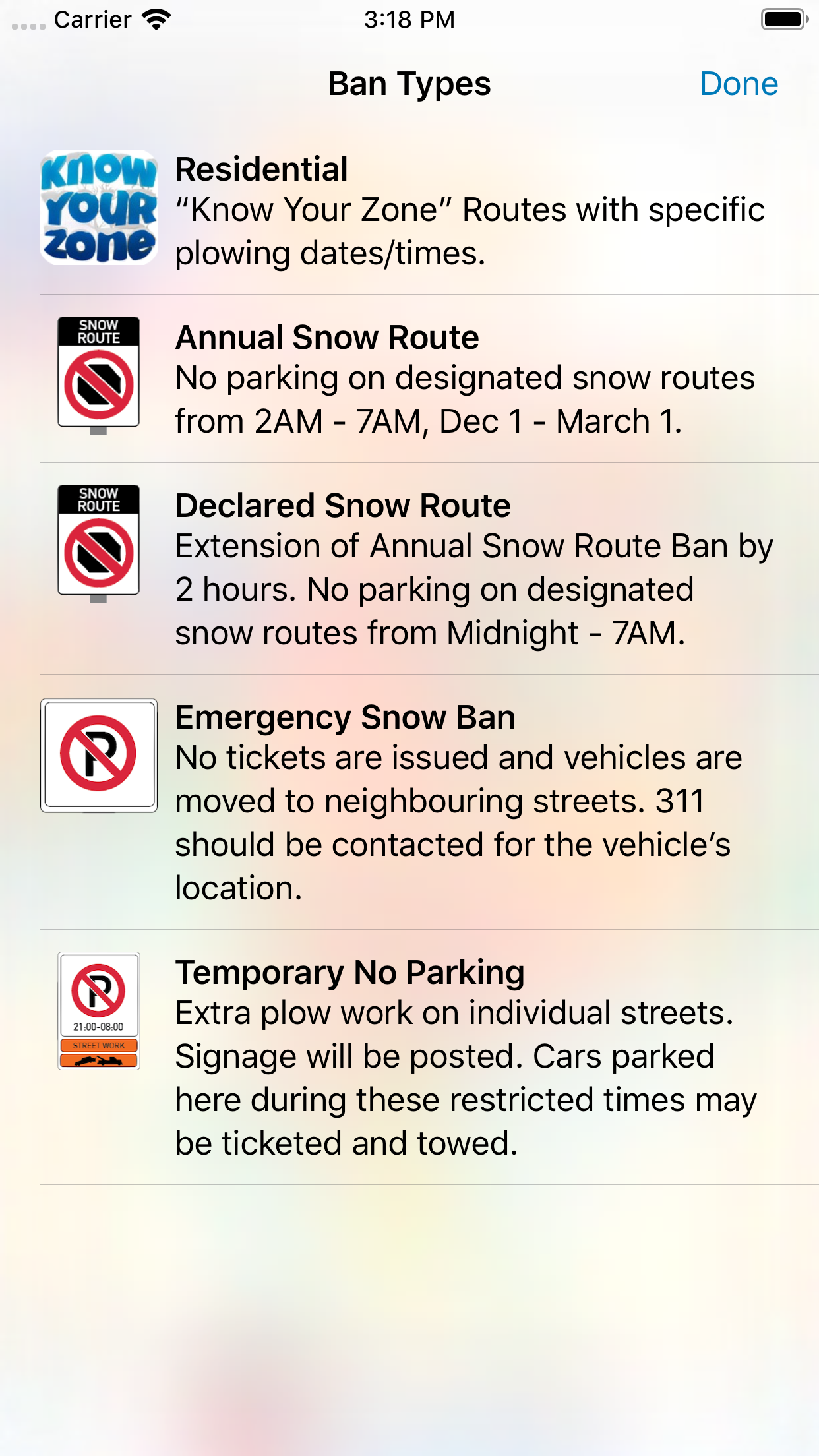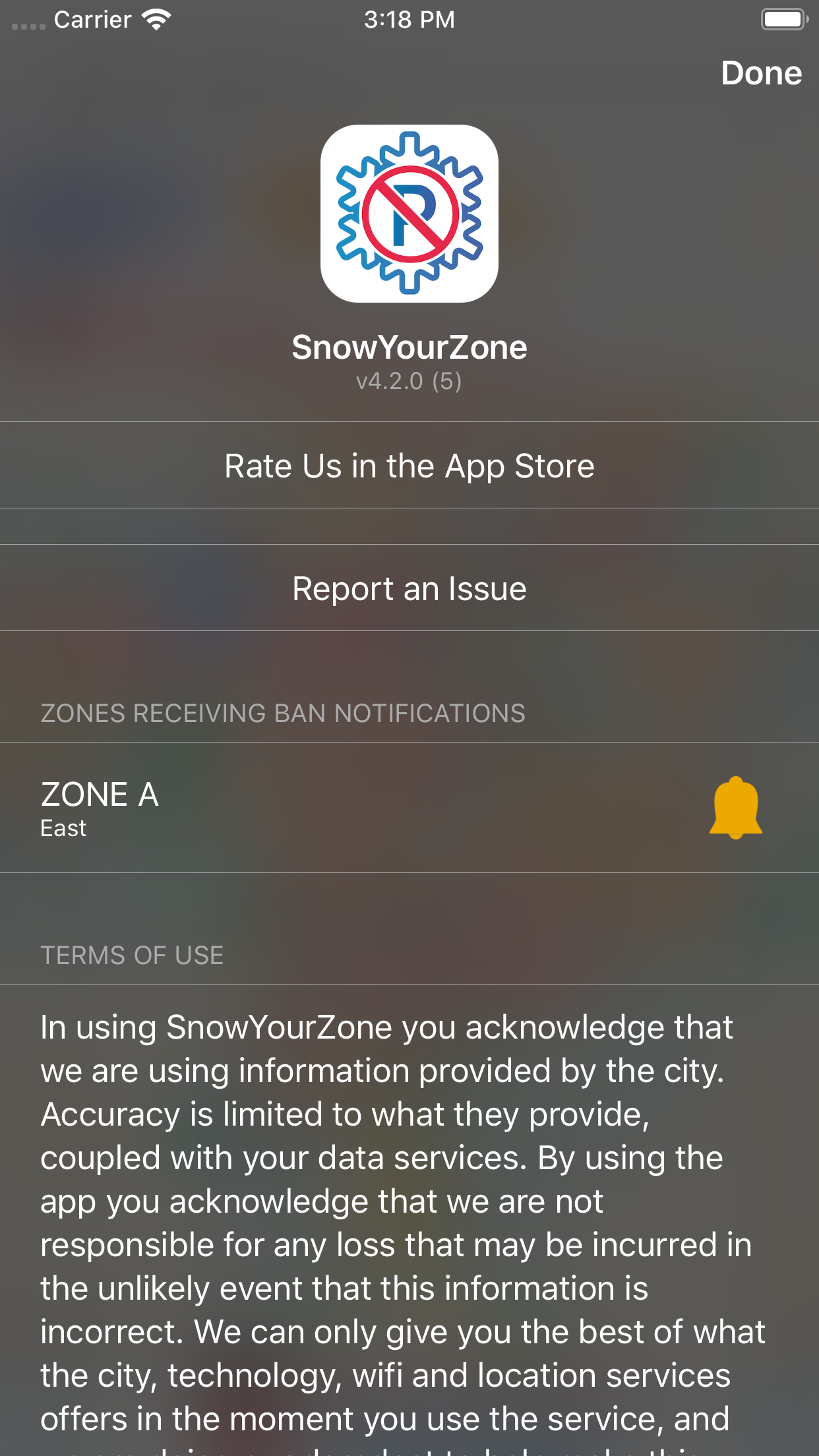 Terms of Use and Privacy Policy
Questions, comments, concerns
Please contact us at jeffrey.fulton@me.com if you have any questions, comments, or concerns. Cheers!