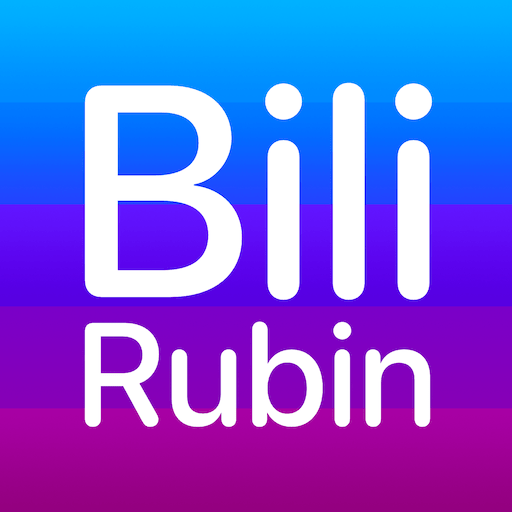 Bilirubin Calc
Quick, accurate, easy-to-use recommendation calculator based on the American Academy of Pediatrics (AAP) 2004 "Management of Hyperbilirubinemia in the Newborn Infant 35 or More Weeks of Gestation".
Simply enter info into the colorful bubbles on top, and see results and recommendations updating live in the gray bubbles below. Tap the bubbles for additional info like risk factors, nomograms, and source links. All results and recommendations have been tested against bilitool.org.
That's it. One screen. Super simple. Enjoy!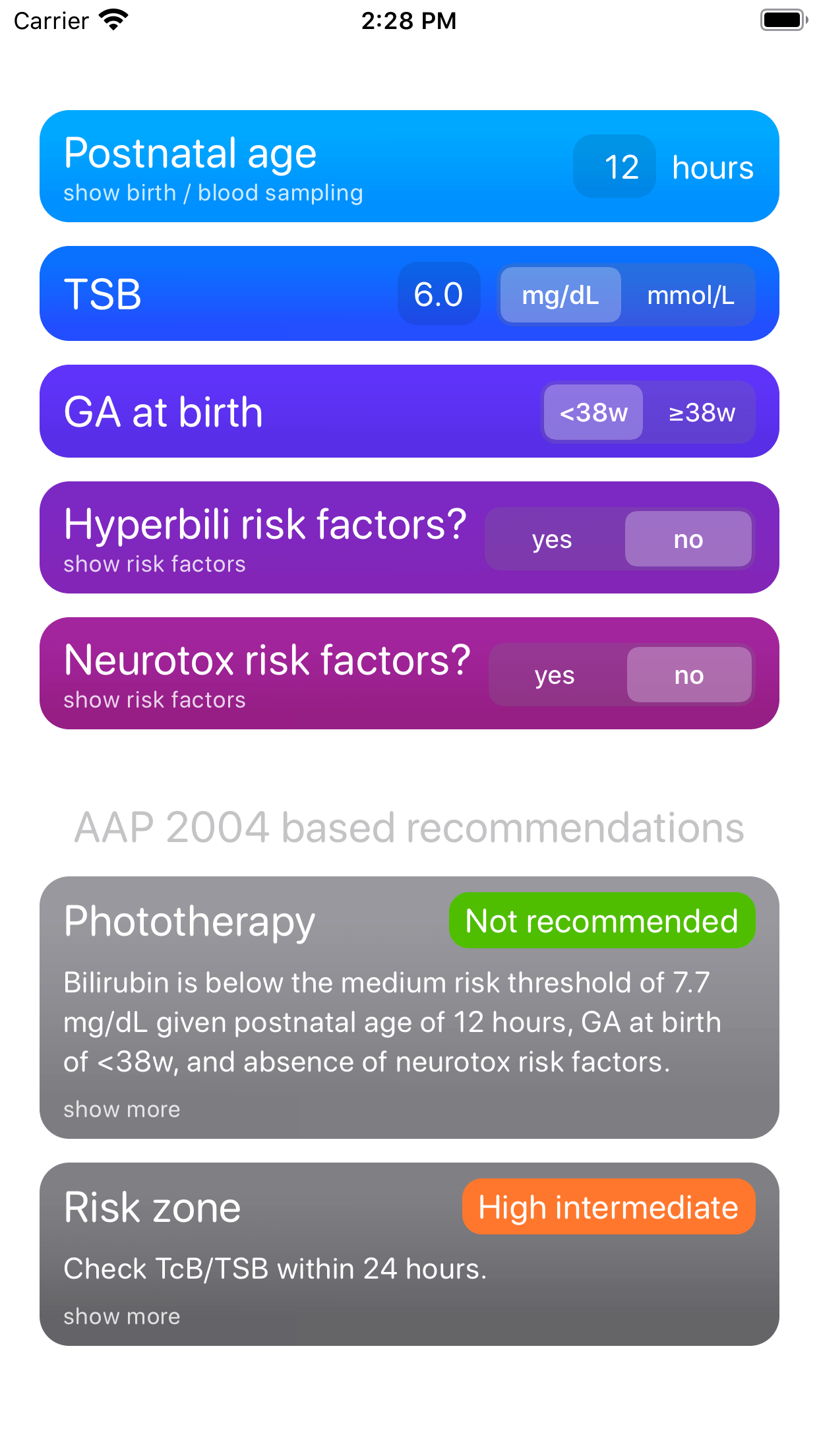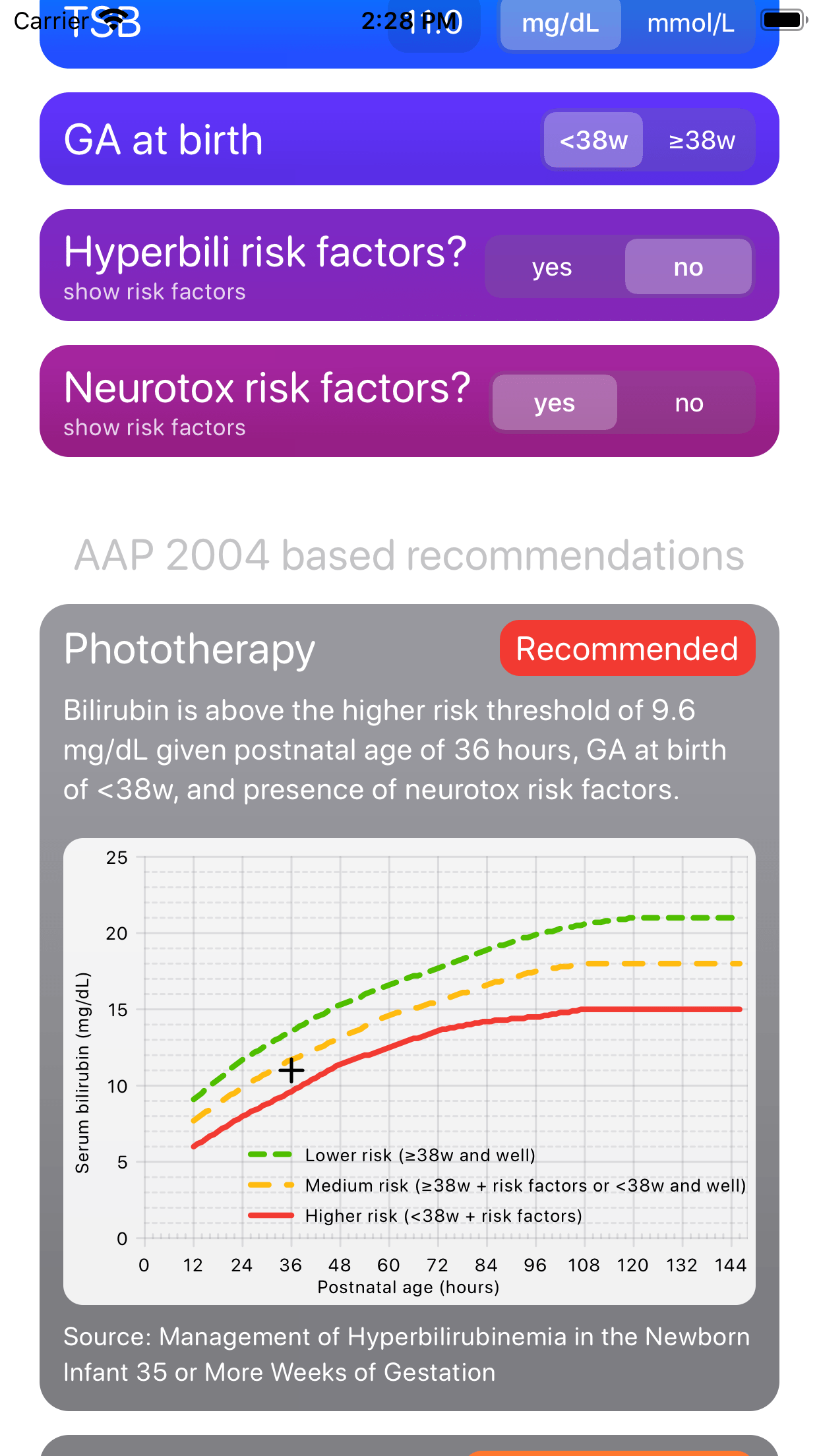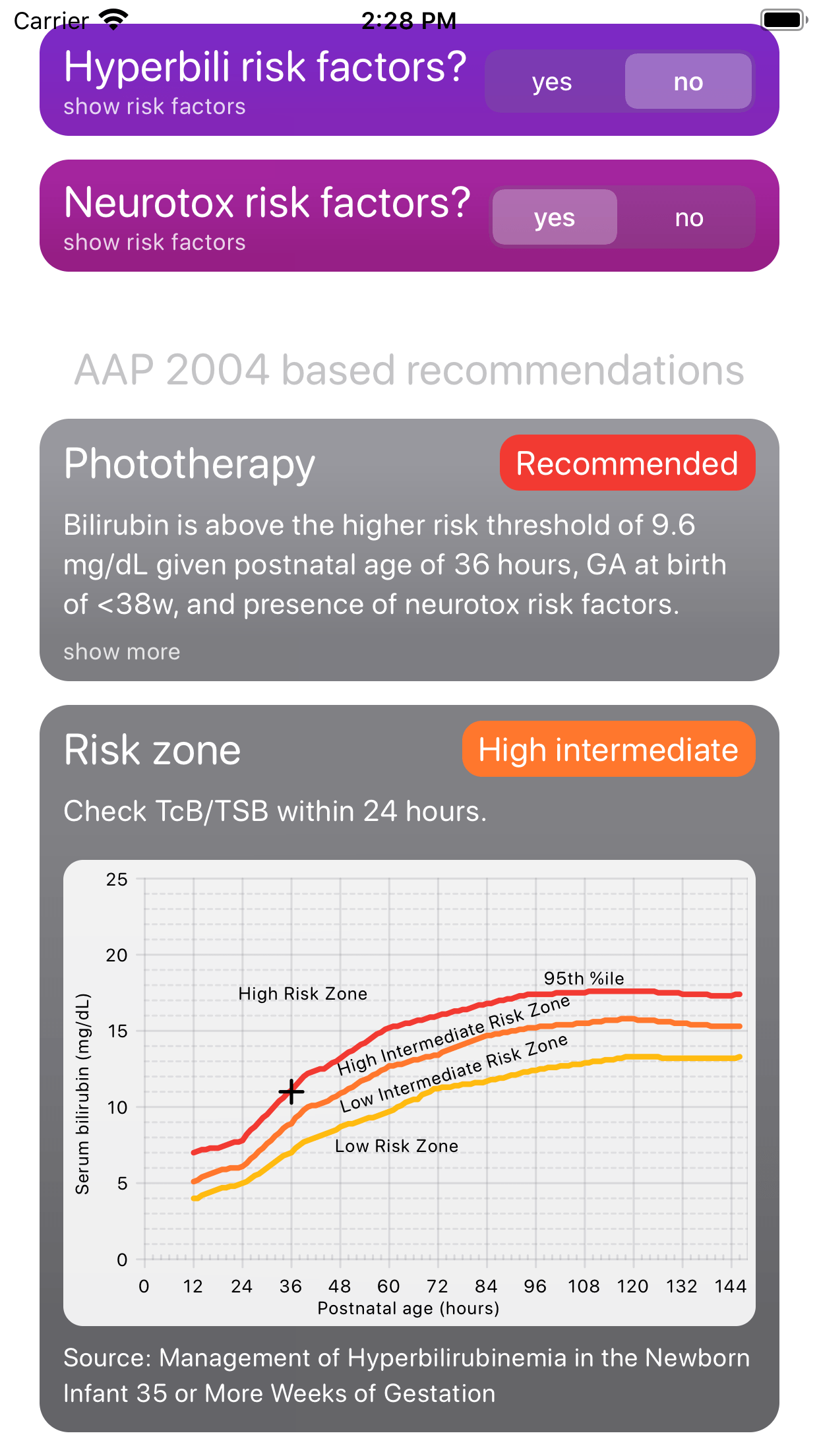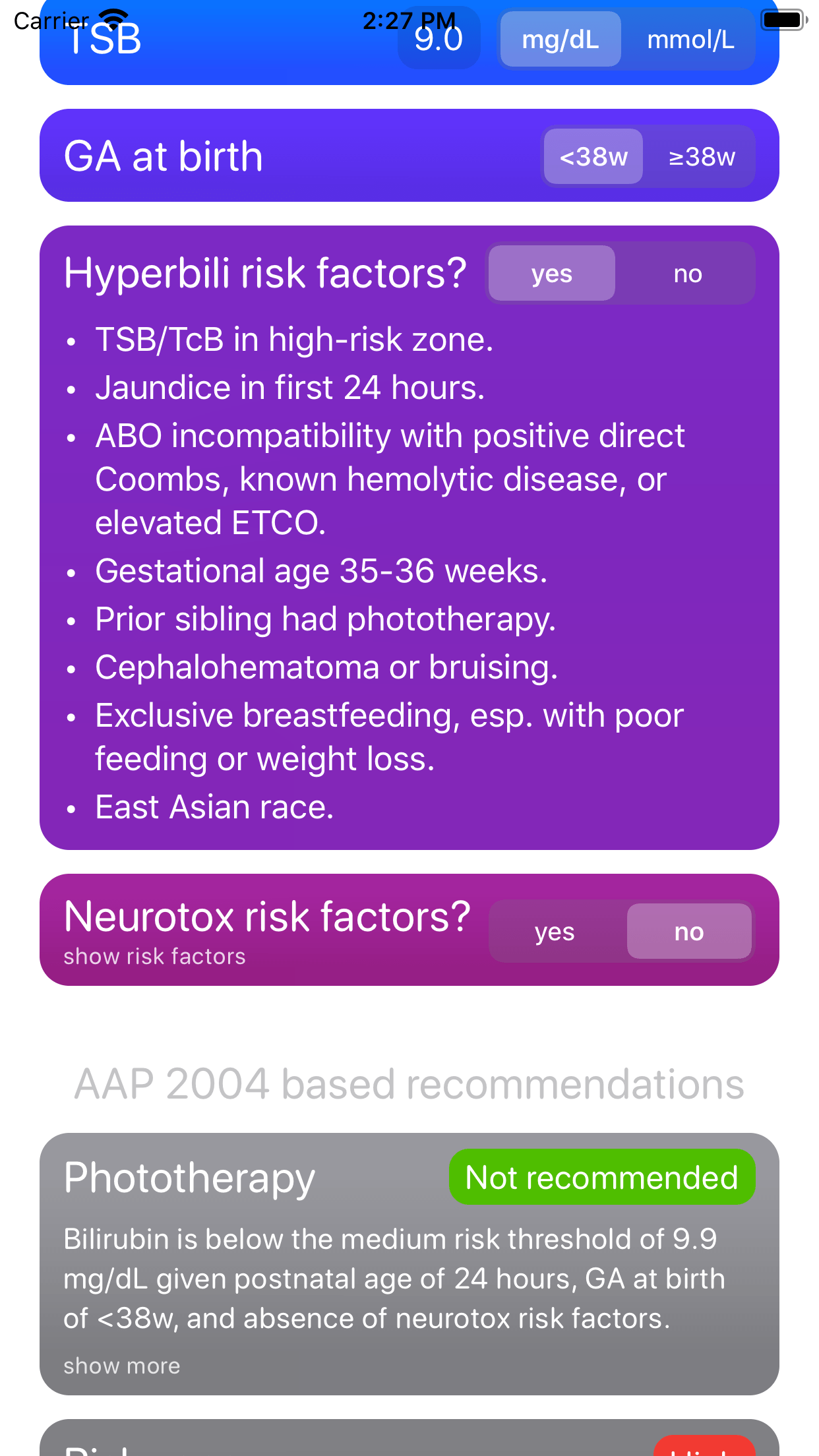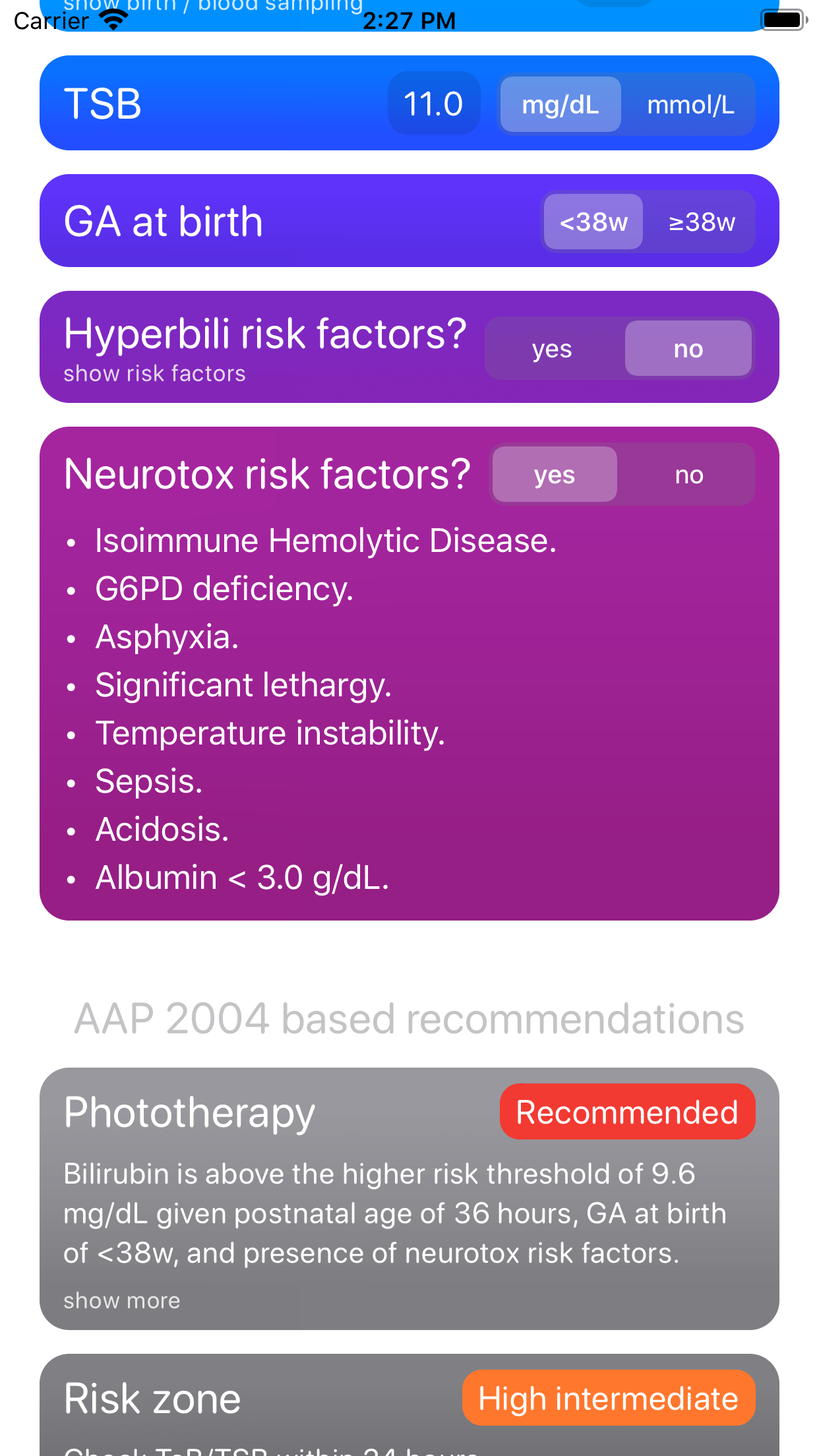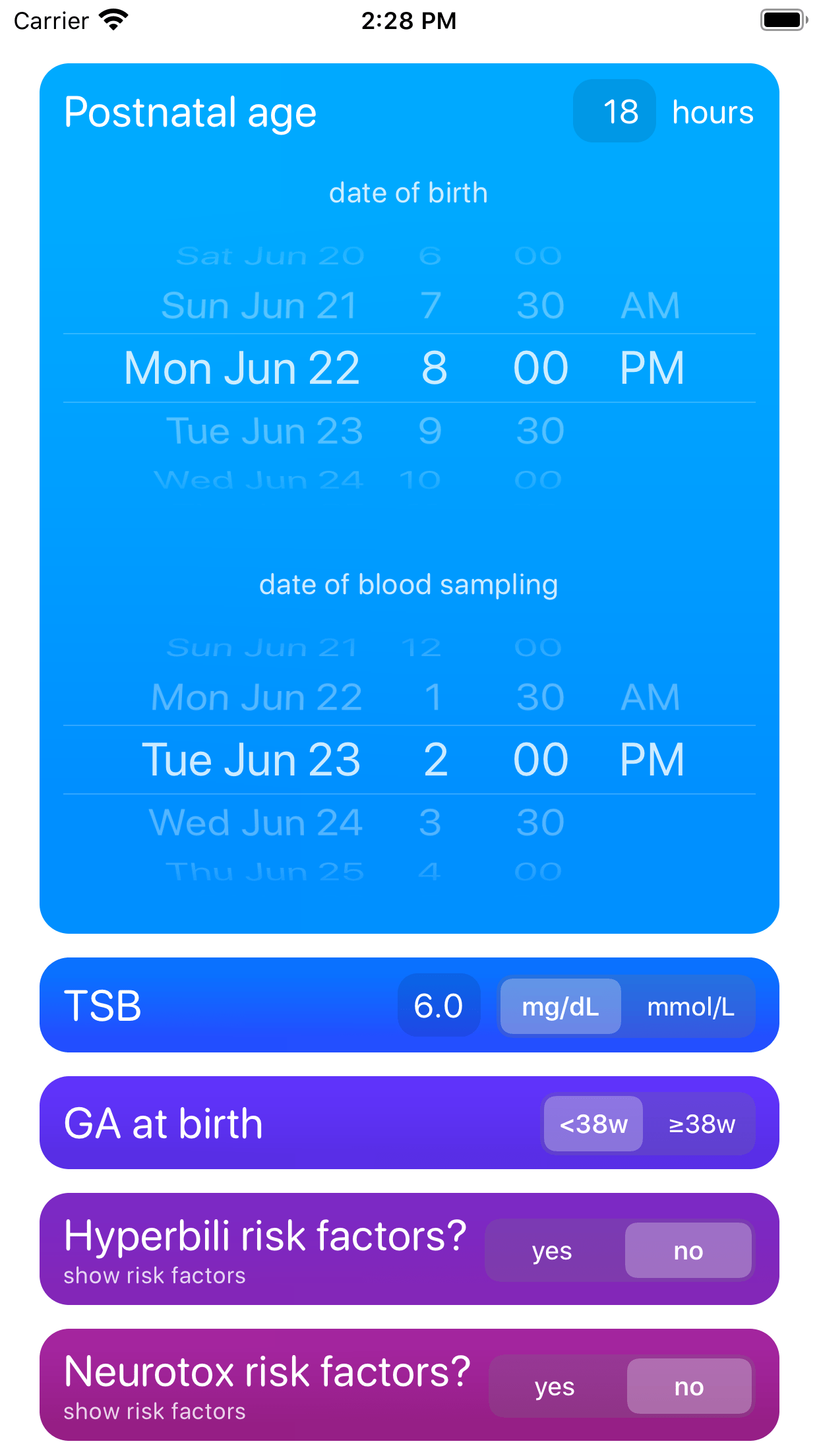 Terms of Use and Privacy Policy
Questions, comments, concerns
Please contact us at jeffrey.fulton@me.com if you have any questions, comments, or concerns. Cheers!